Our Mission is to Promote the proper and efficient operation of all Local and Special Service Districts in the State of Utah
---

Advocating for and serving Utah's Districts
Welcome to UASD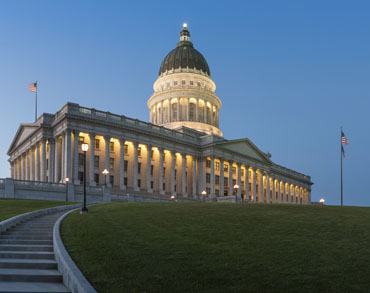 Legislative Resources
The 2018 Legislative Interim meetings continue on August 15th. We invite, encourage and welcome the involvement of all districts in the legislative process.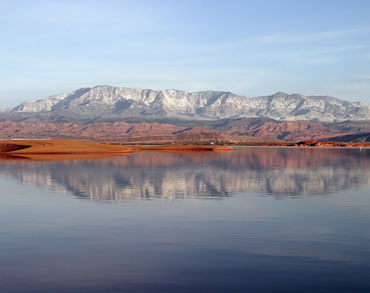 Local and Special Service Districts
The UASD is dedicated to advocating and strengthening local and special service district governance by providing services and support to its members.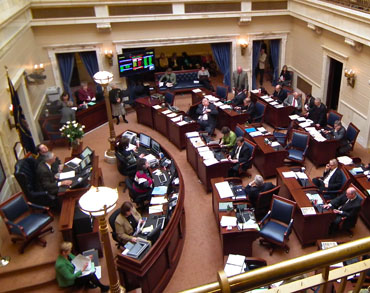 UASD Members
Resources are intended to assist board members and management.
Latest News
Time to mark your calendar for the 32nd Annual UASD Convention! The Convention will be held on November 4th through the 6th at the Utah Valley Convention Center in Provo.

2018 Interim Legislative Session


The 2018 Interim Session of the Utah State Legislature will continue through November. Many important issues affecting districts have been and are being addressed. Stay involved by meeting with your legislators, informing them of the services that you provide, how you stay connected with the citizens whom you serve, and answering questions that they may have regarding your district.

learn more >>

2018 General Legislative Session - UASD Analysis of Important Legislation

Many bills affecting districts were passed during the 2018 General Legislative Session. Learn about the many changes in Utah law that affect you.

learn more >>
Advocating for and serving Utah's Districts
More Information
Division of Purchasing Newsletters
Learn about and take advantage of the resources, contracts and assistance available fro the Utah State Division of Purchasing and General Services
learn more >>
Purchasing Procedures and Policy Template
The Purchasing Policy and Procedures Template is available to districts who are members of the Association at no charge.
Districts may Join UASD by clicking on the "Join UASD" link and submitting the membership application. Districts may create a website login now.
History of Districts in Utah
In 1790, the first district was formed in the United States of America for the purpose of providing prison services. In 1898, Utah's first district for library services was formed. As we know them today, the first district in Utah was formed as a drainage district sometime before statehood. Since 1913, the Utah Code has continuously carried specific authorization for the formation of districts.